We are OPEN
Tuesday to Sunday inclusive. Pre booking is essential.
(Monday for pre-arrange groups)
6pm to 9pm;
Full restaurant
4 course – €55 menu.
6pm to last orders 7.45pm;
6 course – €45 tasting menu,
or
3 course – €35 'tasting light'
Open for Sunday lunch. Pre booking is essential.
1pm to 3pm
3 course €35 Sunday lunch menu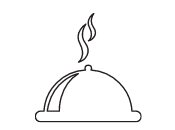 If you're booking for 8-5 guests deposit is required before reservation is confirmed.
For reservations for 9 guests and above, please call us directly.
[booking-form]